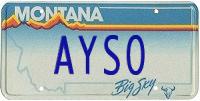 AYSO Section 9, Area M Home Page

Please Note: This site is best viewed with Internet Explorer (IE), a Microsoft Program.
All other browsers are not supported and may not show this site correctly.
©2015 AYSO. All rights reserved 2015, Section 9, Area M, All rights reserved The AYSO name, marks and all associated Trademarks and logotypes are owned by AYSO.